Meet Your Dentist,
Dr. Robert M Peskin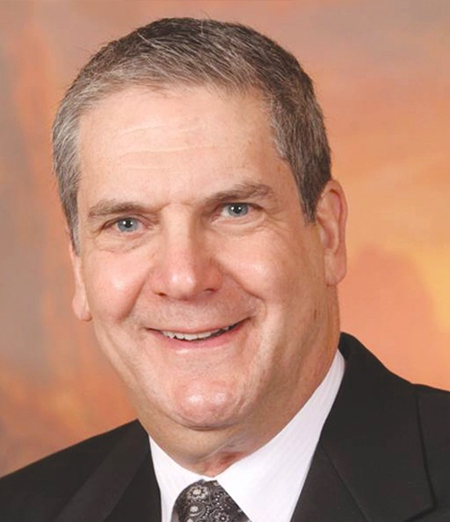 Dr. Robert M Peskin is a general dentist and dentist anesthesiologist who has always attempted to provide the highest quality care to his patients for more than 30 years. Because of his training in anesthesiology, he is especially skilled to cater to the anxious, apprehensive and special needs dental patient. This is true not only in his Garden City office, but also throughout the greater New York metropolitan area where he provides sedation and anesthesia for other dentists as well. However, Dr. Peskin is a dentist first and foremost and is highly regarded for a very gentle and creative touch. He enjoys helping each of his patients improve their health, appearance, and self-esteem by working to create a wonderful smile while maintaining the health and function of both the hard and soft tissues of the oral cavity.
Dr. Peskin earned his DDS degree from the School of Dental Medicine at Stony Brook University in 1977. He subsequently completed both General Practice and Dental Anesthesiology residencies at Long Island Jewish Medical Center. In addition he has participated in more than 1500 hours of continuing dental education studies. This has enabled him to offer his patients a very high quality dental experience utilizing the latest technology combined with a very personal touch. Dr. Peskin has often remarked he would not provide a dental procedure to one of his patients that he wouldn't want in his own mouth. His academic track record and sincere commitment to his patients' well being, only serves to underscore this commitment to excellence.
His state-of-the-art facility is equipped with the most advanced technology available. He offers Dexis® digital radiography (x-rays), digital intra-oral photography, and BriteSmile® the latest tooth whitening technique. In addition, his office is equipped to safely provide the entire spectrum of anesthesia services including nitrous oxide/oxygen analgesia, enteral (oral) sedation, and intravenous sedation/anesthesia. He employs all of the necessary monitoring as delineated in the American Dental Association's guidelines for the use of sedation and general anesthesia by Dentists, and is certified to administer Dental General Anesthesia in the Practice of Dentistry in the State of New York by the New York State Education Department.
Dr. Peskin is a Clinical Associate Professor in the Department of Hospital Dentistry and Dental Anesthesiology at the School of Dental Medicine at Stony Brook, and is an Assistant Attending in the Department of Dental Medicine at Long Island Jewish Medical Center. He is a Diplomate of the National Dental Board of Anesthesiology, and a Fellow of both the American and International Colleges of Dentists, the American Dental Society of Anesthesiology and the Academy of General Dentistry.
Aside from his role as a health care provider, Dr. Peskin has been extremely active in organized dentistry. In 1995 he was President of the Nassau County Dental Society, a component society of the American Dental Association (ADA) representing 1500 dentists on Long Island. Since 1992, Dr. Peskin has served in the ADA House of Delegates and from 1998-2003, on the Board of Governors of the New York State Dental Association (NYSDA). In addition Dr. Peskin has served on numerous committees and councils in Nassau County, New York State and nationally, where his expertise is highly respected.
Dr. Peskin has published many original manuscripts and book chapters in the scientific literature. In addition, he has chaired and/or participated on many committees on Constitution and Bylaws, having been a contributing author to many organizational documents related to governance. He is well thought-of as a lecturer locally, nationally and throughout North America and continues to speak on a variety of topics related to anxiety and pain control.