An Overview of Cosmetic Dentistry for Kids in Garden City, NY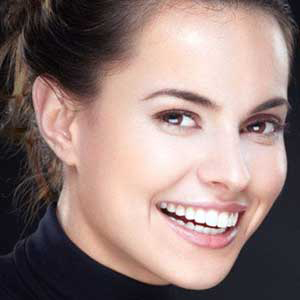 Why should adults have all the fun? Well, on a lighter note, kids do have the right to enjoy themselves as well, have beautiful healthy smiles, and feel good, but in a safe way. Cosmetic dentistry is no exception. With generations passing by, kids have become increasingly aware of their looks and are more eager to embrace aesthetics. In a previous blog post, we discussed the types of cosmetic dental treatments offered by pediatric dentists. However, in this blog post, we will understand the overview of cosmetic dentistry for kids.
Pediatric dentists worldwide have seen a rise in the number of parents seeking cosmetic dentistry procedures for their children. While some may think that cosmetic dentistry is only available to adults, this is not the case. Many different treatments are available for children, and they can be incredibly beneficial. Let's take a look at what procedures are performed under cosmetic dentistry for children by pediatric dentists in Garden City.
Cosmetic Dental Procedures for Children in Garden City:
Explore the different types of cosmetic dentistry treatments available in NY, from teeth whitening to braces, designed specifically for children. Some of the most popular options for cosmetic dentistry in Garden City include:
Teeth Whitening:

The most common cosmetic dental procedure among children is teeth whitening. teeth whitening in Garden City can help remove stains from teeth caused by food or drink, as well as discoloration from aging and genetics.

Bonding:

Bonding is a cosmetic dental procedure that can be used to correct minor imperfections in the teeth such as chips and cracks. It involves using a resin material that is matched to the color of your child's teeth, which is then applied directly to the affected area and hardened with ultraviolet light. This process helps make the tooth look more even and uniform and can be used to fix minor issues. It is advisable to consult your dentist before the procedure.

Dental Flippers::

A dental flipper is a conservative prosthetic appliance that can replace teeth lost to accidents or cavities in younger patients. As the patient matures, they may eventually opt for permanent solutions such as dental implants. Kids dentist in Garden City says that dental flippers offer a strategic method of replacing missing teeth until the right time comes around. They may be useful for short-term use, but they are often uncomfortable and can present a choking hazard to young children. Therefore, they should not be utilized with kids over an extended period of time. In certain cases, it may be wise to consider the pros and cons before making a decision; especially if the child is of a particular age.

Braces:

Braces are one of the most common cosmetic dental procedures for children. Braces can help correct issues with misalignment, spacing, and other problems with the teeth and jaw. Braces typically require a longer treatment plan than other procedures, but they provide lasting results for kids who need them. It's recommended to have braces fitted after 12 years of age when the majority of teeth are in place.
Conclusion:
Overall, there are many different types of cosmetic dentistry procedures available for kids that can help give them a brighter smile while also helping them maintain healthy teeth in the long run. From whitening procedures to veneers, bonding, inlays/Onlays, and braces – pediatric specialists have created a range of options designed specifically with growing kids in mind!
If you're considering any type of cosmetic dentistry for your child but aren't sure where to start – consult with Dr. Robert Peskin, a leading children's dentist in Garden City! He will be able to answer all your questions about these treatments and help you find a solution that works best for your little one's needs! For more browse through our website or call us at 516-746-2434 right away!
---