How Long Does the Effect of Teeth Whitening Last?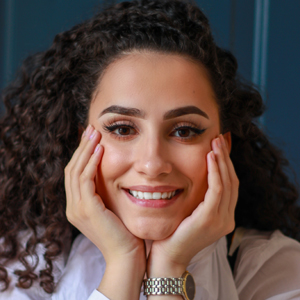 It is pivotal to get teeth whitening done. It's equally important to understand how long the results can last. It's essential to get professional teeth whitening done to remove the old stains and debris from your teeth enamel.
However, a lot of people adopt self-whitening mechanisms using bleach etc. It's always good to go for professional teeth whitening. They possess the expertise and knowledge to carry out teeth whitening. Teeth whitening is perhaps the most common treatment for cosmetic dentistry. A lot of people adopt this technique. This is to achieve a brighter and a healthier smile. Well, the most interesting question about teeth whitening is: how long will it last?. Depending on the procedure, the results might vary. In our previous blog, we have explained 5 benefits of professional teeth whitening in Garden City. Read on to discover more about the life of teeth whitening treatment from below:
How Long Does Teeth Whitening Last?
The teeth whitening results can last for either six months or even four years. Depending upon a lot of factors mentioned below, the effects can vary.
6 Factors Influence The Success Of Teeth Whitening in Garden City:
Who Did The Treatment?

When done by a professional cosmetic dentistry in Garden City, the results tend to be more robust compared to self-treatment. So, always head for a professional for getting teeth whitening done.

Materials Used:

Whitening elements can have a range of ingredients like hydrogen peroxide, mild abrasives, carbamide peroxide, etc. It can be bleach, whitening gel, mouthwashes, strips, pens or whitening toothpaste. If your teeth or gums are sensitive to such elements, the results might not last long. Alternatively, if you prolong your use of teeth whitening toothpaste for long, the results might be more sustainable.

Any Other Treatment:

If you have dental implants or any other orthodontic treatment going on, then the results of teeth whitening in Garden City can take longer. After the whitening procedure, if you go for RCT, drilling or crowns, there might be some wear and tear of your enamel and whitening might rip off from the surface.

Your Beverage of Choice:

Do you like grabbing a chilled glass of cola or a super hot coffee? Dark liquids like coffee, red wine, cola or tea can add more stains to your teeth. Hence, your teeth whitening results might not last long.

High Stained Food:

Beetroot and berries are some of the foods which lead to high stains on your teeth enamel. Ensure to brush your teeth twice a day and visit your dentist in Garden City every 6 months to make the results last long.

Smoking:

If you are aligned to smoking or chewing tobacco, it can adversely affect the results of tooth whitening and shorten it greatly.
Conclusion:
The best dental office in Garden City providing professional teeth whitening, is the dental office of Dr. Robert M Peskin D.D.S. He is a certified and experienced anesthesiologist in town running the most sought after dental clinic. Browse through our website of Dr. Robert M. Peskin D.D.S. to gather more details about our teeth whitening procedure. Call us at 516-746-2434 to arrange for an appointment right away.
---