7 Tips to Choose the Right Dental Office for Cosmetic & Pediatric Dentistry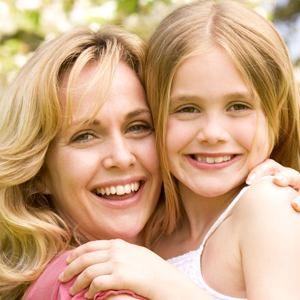 Whether you're looking for a dental office or Cosmetic dentistry, make sure to choose the best. Here are five questions to ask before visiting cosmetic dentistry in Garden City. Not every dentist out there offers a reliable treatment. And you should never compromise with your or your kid's dental health.
So, make sure to research well before making your choices. If you want help in making an informed decision, read along. Below, you'll find 7 simple yet primary factors you should know while choosing the right dental office.
7 Factors While Choosing the Right Dental Office in Garden City:
1. Qualifications

This may seem a no-brainer, but is important. A general dentist can also provide the treatment, but it may or may not be reliable. Your dentist should be qualified enough to take up advanced dental issues like cosmetic treatments or sensitive ones like pediatric treatments. So, it's recommended that you visit a qualified professional like Dr. Robert Peskin.

2. COVID-19 Precautions

Make sure that the dental office in Garden City has sanitizers and basins for washing hands readily available. Also, check whether the staff, as well as the attending dentist, are taking the necessary precautions.

3. Office Hours & Location

Make sure that pediatric and cosmetic dentistry in Garden City is near your house. After all, no one likes long drives to a dentist. Also, don't forget to check the office hours before going or fixing an appointment so they wouldn't clash with your schedule.

4. Reviews

Check for google reviews to find how previous patients of your chosen dental office in Garden City have rated the services. It'll help gain deeper insights into the dentist's services.

5. Environment

The dental office of a pediatric dentist in Garden City should be kid-friendly. So, make sure to check how the dental facility is designed. It'll help your kid relax and ease through the treatment.

6. Emergency Services

Emergency dental service can be required anytime and at short notice. So, make sure that your Garden City dentist offers emergency treatment and is qualified as well as willing to take up such cases.

7. Technology

The type of technology that a dental office in Garden City uses says a lot about how updated they are in dealing with current trends and safety measures. So, make sure that your choice of dental clinic is on par with advanced dental technologies.
Who is The Best Pediatric Dentist in Garden City?
The best Dental office in Garden City for pediatric and cosmetic dentistry is Dr. Robert Peskin's dental facility. Dr. Robert Peskin is both a qualified and caring doctor. He knows how to handle kids and is versatile with the best cosmetic treatment for adults. Also, Dr. Peskin's dental office is equipped with the latest in dental technology. So, if you are looking for advanced dental treatment for your family or book an appointment with Dr. Peskin without any second thoughts! For more information call us at 516-746-2434 and schedule an appointment today.
---