5 Tips for Choosing a Cosmetic Dentist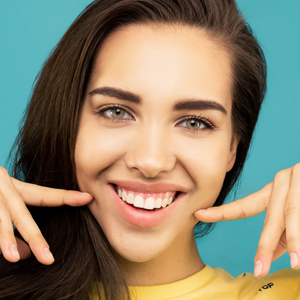 In recent years, cosmetic dentistry has grown in popularity. As a result, an increasing number of individuals are visiting their local cosmetic dental office to improve their smiles. Teeth whitening and dental crowns are two of the most chosen treatments provided by cosmetic dentistry.
Cosmetic dentistry has a very positive impact on a person's appearance because it enhances a person's smile and the overall looks. It is pivotal for one to pick out the finest cosmetic dentist like Dr. Robert M Peskin D.D.S. In our previous blog, we have explained 6 factors that influence the success of teeth whitening in Garden City. Read through the points below to discover five important factors you should recall while hand picking a cosmetic dentist.
5 Points to Remember While Selecting a Cosmetic Dentistry in Garden City:
Drop-In for a Personal Visit:

Make an appointment to discuss the dentist's specialty, qualifications, hours, and costs. Having a conversation with the staff will reveal the clinic's approach towards patients.

Recommendations From Friends and Relatives:

You should make sure that the cosmetic dentist has received the appropriate training to ensure that you obtain the results you want. Get in touch with people who have already undergone cosmetic treatments. Ask them a few questions such as: Is their present cosmetic dentist providing them with satisfactory results? Are they pleased with the service of the staff at the cosmetic dental office in Garden City? Does the dentist put the patient at ease and provide the high-quality care that is expected?

Inquire About the Treatment Procedures:

Who will be responsible for the well being of the patients? Do they hire a dentist from outside the clinic to clean your teeth or is it done in-house? Check if the team has a specialist who is capable of easing out an anxious patient. These details will offer clarity to arrive at a well thought out decision.

Check the New Technologies or Procedures Followed:

Although you may believe dentistry hasn't changed much in the last 50 years (drills, shots, and agony), it has made significant technological advancements. In order to make your visit to your cosmetic dentistry in Garden City as comfortable and uncomplicated as possible, check whether your cosmetic dentist keeps up with the latest innovations.

Your Dentist Needs to Be a Listener:

It's critical that your cosmetic dentist is willing to listen to you about your expectations. Check out the way in which the dentist reacts to your inquiries. Every patient is unique. During their appointment, the cosmetic dentist should be upfront and honest about what they can offer you in terms of treatment. They must advise you on the best procedure for your condition. They should also clarify to you about the length of the procedure.
Conclusion:
When you search for the best dental office near me Garden City on any internet search, you will find Robert M. Peskin, D.D.S. right on top of the list. Dr. Robert M Peskin and the team of best dentists he leads provides the finest dental treatments. Consider Dr. Robert M Peskin if you require the services of a perfect general dentist or a skilled dentist anesthesiologist. Contact Robert M Peskin D.D.S. at 516-746-2434 or schedule an appointment online through the website of the clinic.
---