Five Cosmetic Dental Procedures Applicable for Kids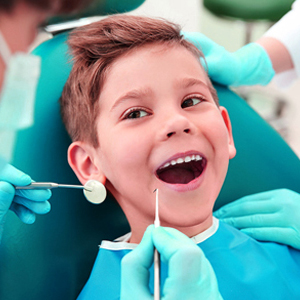 We may often mistake cosmetic dentistry as a procedure designed especially for adults. Many cosmetic dentists specialize in cosmetic dentistry treatments targeted at children. The main purpose of cosmetic dentistry is to enhance your dental aesthetics which will eventually help you to get back your confidence and treat your oral health issues. In our previous blog, we have explained how cosmetic dentistry in Garden City performs teeth whitening treatment? In this article, you will get insightful information about certain cosmetic dentistry procedures targeted at children. Ask your dental office whether they cover cosmetic dentistry treatments under insurance.
5 Top Cosmetic Dentistry Procedures for Kids in Garden City:
As children's dental cavities keep developing, it is very urgent to understand which options are required. That's why parents must consult with a pediatric dentist in Garden City before opting for any procedures.
Teeth Whitening:

Kids often suffer from stained teeth due to their overconsumption of pigmented food and beverages. Teeth whitening treatment in Garden City can help them to remove the excess debris, plaque, and tartar from the teeth surface and get a dazzling smile. Small children are not eligible for these procedures until the eruption of permanent teeth.

Dental Fillings:

White fillings or composite fillings are customized and usually used for restoring the decay of the teeth. After the tooth decay gets removed and properly cleaned by a children's dentist in Garden City dental fillings are properly applied.

Dental Crowns:

Cosmetic dental crowns are made from composite materials. They mimic natural teeth to cover severely damaged, chipped, or cracked teeth. Dental crowns in Garden City strengthen the teeth. Bonding can usually last up to a longer period of time.

Bonding:

Dental bonding is also made from composite resin materials. They replace missing teeth and perfectly hide uneven dental spacing, chipped and discolored teeth.

Before opting for any cosmetic dentistry procedures it is advised to consult a reliable kids dentist in Garden City to avail the best possible option for the betterment of your child.

Dental Veneers:

Porcelain veneers in Garden City are also customized and made from composite resin. They efficiently cover the teeth surface to enhance uneven, chipped, or misaligned teeth.
Conclusion:
If you are looking forward to availing reliable cosmetic dentistry in Garden City approach Dr. Robert M Peskin DDS and his seasoned team at his dental office. Dr. Robert M Peskin has years of experience and expertise in the field of dentistry and has served many families in Garden City for many years. Visit our website to avail more information today about their pediatric dentistry services. Book a consultation by calling us at 516-746-2434 right away.
---