How Do Cosmetic Dentistry Whiten Teeth?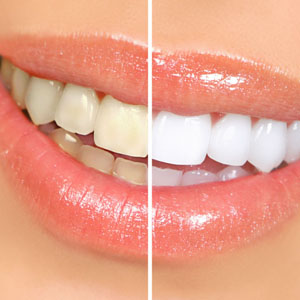 If you desire to get cosmetic dental treatments done then have a clear idea of all the options available for you. In our previous blog, we have explained the importance and characteristics of cosmetic dentistry in Garden City. However, cosmetic dentistry is more popular than ever before, and it allows you to make beneficial changes to your smile, through teeth whitening.
Teeth Whitening By Cosmetic Dentistry in Garden City:
One of the cosmetic dentistry treatment options topping the list is teeth whitening treatment in Garden City. This procedure has gained immense popularity in recent years. While some people choose to whiten their teeth using one of the many ways such as over-the-counter teeth whitening methods, having them whitened by a cosmetic dentist usually gives a far better result.
How is Teeth Whitening Treatment done in Garden City?
Patients who want to have their teeth professionally whitened, should look for a good dentist near you in Garden City on the internet. Then they must choose the best cosmetic dentist from the top results as they will provide long-lasting results. It also implies that they will first do an oral checkup at a dental office near you in Garden City to ensure that the patient's gums and teeth are in good health so that they face no complications in the procedure.
Teeth Whitening in a Dental Office in Garden City:
Choosing to get teeth whitening in a dental office in Garden City is the safest choice people are making nowadays. A cosmetic dentist would use good quality whitening products to provide both perfect and fast results. To begin with, your dentist uses pumice to gently clean your teeth and applies a protective barrier to your gums. He or she will then apply hydrogen peroxide paste to your teeth for several minutes, rinse it off, and apply it again if necessary. This method can accomplish four to six shades of whitening with only one 40-minute session.
Take-Home Teeth Whitening Trays:
There are also other options such as a take-home whitening trays. These whitening trays are custom-made since they must fit properly to achieve the best results. Those who choose this option will receive their custom-made whitening trays, as well as a whitening solution and complete instructions for completing the whitening process correctly.
Conclusion:
If you are looking for reliable cosmetic dentistry in Garden City, then choose Robert M. Peskin, D.D.S. Schedule an appointment for teeth whitening with Dr. Robert M. Peskin. Dr. Robert M. Peskin and his team offer the best Cosmetic dentistry services. Apart from teeth whitening, the clinic offers other services like dental crowns, and has a pediatric dentist too. Browse through our website of Robert M. Peskin DDS for more information. Dial us at 516-746-2434 to have a conversation right away.
---