7 Essential Tips to Maintain Proper Dental Care for Kids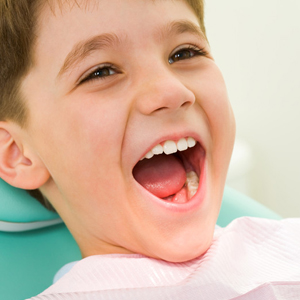 It is common for children to suffer from dental conditions like sensitive teeth, tooth decay, and cavities which might linger for sometime. You can prevent these oral health conditions for your kids by adding proper brushing, flossing, and hygiene techniques. Consulting a pediatric dentist will help you to learn about these practical dental care tips and tricks. In our previous blog, we have explained why handpicking the finest pediatric dentist in Garden City is pivotal for kids? If you feel that your kids require expert oral care advice from a children's dentist, you can reach out to a leading dental office.
4 Dental Problems in Kids and Treatment by the Dentist in Garden City:
Tooth Decay:

Oral cavities and tooth decay are widespread and chronic conditions among kids. These conditions affect approximately 20% of kids between the ages of 5 and 11. Nearly 13% of teens between 12-19 years suffer from this situation. It may create chewing and speaking difficulties, severe pain, and gum inflammation if not addressed in a reasonable amount of time. In case of painful tooth decay, extraction visit the dental office in Garden City.

Teeth and Gum Sensitivity:

Anyone can suffer from sensitive teeth despite age. Many reasons, such as rough brushing, dental trauma, and nerve exposure, can cause extreme pain.

Poor Oral Habits:

Teeth grinding, tongue thrusting, thumb sucking, and using pacifiers from a very young age can create improper teeth alignment. Visit a kid's dentist in Garden City before it may result in complex orthodontic procedures and even oral surgeries.

Severely Damaged or Loose Tooth:

A loose, broken tooth may need to be urgently replaced if your child has experienced a previous dental injury or oral cavities. Broken teeth can cause inflammation, pain, and in extreme cases, even bone loss.
7 Oral Care Tips by a Pediatric Dentist in Garden City for Kids:
Brush twice a day properly using a soft-bristled toothbrush with non-fluoride toothpaste.

Replace the toothbrush every three months.

Visit a pediatric dentist in Garden City every six months for regular and consistent checkups.

After a certain age, add dental flossing to the oral hygiene regime.

Restrict excessive sugary food and beverages consumption.

Eat a healthy diet such as calcium-rich broccoli, leafy green vegetables, and dairy products.

Fluoride treatment will help maintain healthy dental health and prevent cavities or decay.
Conclusion:
If you are looking for a children's dentist in Garden City, conveniently approach Dr. Robert M Peskin, DDS, and his highly skilled specialist team for reliable emergency dental treatment. Dr. Robert M Peskin has been practicing general dentistry and has been a renowned anesthesiologist for over 30 years.
Dr. Robert M Peskin is well-known as a leading dentist in Garden City for his compassionate, caring, and expertise in dentistry procedures. People can schedule an emergency consultation with the doctor and his team to learn more about the service and available procedures. Don't hesitate to call us at 516-746-2434.
---