Why Handpicking the Finest Pediatric Dentist Is Pivotal for Kids?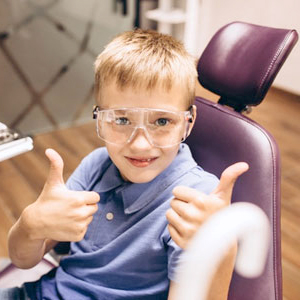 Appropriate dental care from an early age can be very beneficial for the overall health of your child. Healthy and beautiful dental aesthetics will help reduce stress levels for adults and children. Pediatric dentist in Garden City focuses on specialized dental caregiving to teens and children. During the time of growth, both teens and children go through drastic changes. Hence, it is a crucial phase to practice good oral hygiene. In our previous blog, we have explained the 4 benefits of visiting a pediatric dentist in garden city. Read on to discover the centrality of pediatric dentistry for your child from below.
What Ages Do Pediatric Dentists in Garden City Treat?
Babies:

Pediatric dentists usually look after babies after they get their first tooth. They can also diagnose issues related to tongue ties.

School-Age Children:

Tooth decay and dental cavity are one of the top concerns among school-going kids which prompt them to opt for pediatric treatment. Kids dentist in Garden City can help to take preventive measurements against them.

Teenagers:

Unhealthy oral hygiene can lead to severe gum disease and tooth decay among teenagers. Hence pediatric care is inevitable.

Toddlers:

Dentists near you in Garden City can also help teach parents and children to learn about the importance of maintaining good dental hygiene. It creates great awareness.
Importance of Seeking Guidance From a Pediatric Dentist in Garden City:
Early Initiation:

One of the vital aspects of pediatric dentistry is the child learns to develop good oral hygiene and habits. As they have complete knowledge and expertise in the domain, they can easily convert a child with dental anxiety to remain calm.

Harmful Habits:

Tooth decay and the dental cavity are the most common phenomenon among children. This is due to their unhealthy choice of food and beverages. If not taken proper care it can lead to severe gum disease or to loss of teeth.
Is Teeth Whitening in Garden City Suitable for Kids?
Usually, permanent teeth respond well to teeth whitening procedures. Mostly, among kids permanent teeth form after the age of 13 years. It is advisable for the parents to consider teeth whitening in Garden City for their kids after the age of 14 years.
Can Kids Opt for Cosmetic Dentistry Treatments in Garden City?
Cosmetic dentistry ​​in Garden City is mostly customized as per the needs and requirements of the patients. Some treatments are actually suitable for children. Procedures such as dental flippers, braces, no-prep veneers, and teeth whitenings can be beneficial for children. They must be opted for under systematic medical supervision.
Conclusion:
If you are in Garden City, NY, and are actively searching for the finest Children's dentist in Garden City or require urgent dental care you can approach Dr. Robert M Peskin and his team of professionals. Dr. Robert M Peskin has comprehensive knowledge and expertise in the field of general dentistry and dental anesthesia. In order to know more about the dental services, book an appointment through our website. Feel free to contact Robert M. Peskin DDS at 516-746-2434 right away.
---