At What Age Can You Get Cosmetic Dentistry for Children?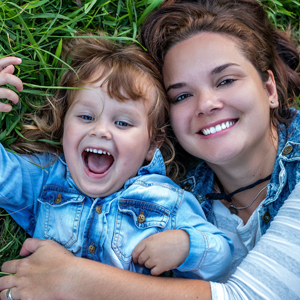 Cosmetic dentistry in Garden City for kids is all about dealing with the issues that influence the way their teeth are formed. These procedures are utilized to rectify many dental imperfections, like alignment issues, stains, and gaps between teeth. Your kid can begin getting cosmetic dentistry by the time he/she attains the age of seven. Cosmetic dental treatments are rarely required for baby teeth. However, kids might require them as they reach adolescence.
Kids dentists in Garden City recommend braces commonly for kids who are above seven years old because there is a lower possibility of them wearing removable alternatives, like clear aligners. They might miss their aligners. As your kid gets older, the oral expert can deal with any problems that evolve as their permanent teeth grow, such as stains, breaks, or chips. In our previous blog, we have explained 5 top cosmetic dentistry procedures for kids in Garden City. Read on to know about cosmetic dental treatments for kids.
3 Cosmetic Treatments for Kids by Cosmetic Dentistry in Garden City:
Orthodontic Appliances:

Clear aligners and braces can be utilized to adjust a range of orthodontic problems, like gaps between teeth, an overbite, or crooked teeth. It takes around one to three years to complete the treatment. Oral practitioners often suggest getting braces for young kids as they probably are not mature enough to wear clear aligners for more than twenty hours daily as required. Clear aligners are best suitable for highly disciplined kids and teenagers.

Composite Bonding:

These dental treatments are utilized to fix the damage to teeth because of decay or trauma. The oral professional applies a mixed resin created from blends of glass and plastic literally to the tooth being fixed. The mixture is color-matched with the kid's teeth. Pediatric dentist in Garden City also uses this method to fill cavities.

Teeth Whitening:

A kid is not preferable for this dental treatment until all of his/her teeth fall out. The products that utilize hydrogen peroxide as the effective component work best for children. A children's dentist must supervise the method. Teeth whitening treatment improves your kid's confidence. Expanding mouths can be a tough procedure for teens or young kids. Giving them a brighter and healthy smile can improve their overall self-esteem.
Conclusion:
So, these are the cosmetic dental treatments dentists use for children. Problems like bad teeth alignment or overbite are simpler to fix when your kid's jaw and mouth structures are still developing. If you are looking for an oral expert visit our cosmetic dentistry in Garden City or call us at 516-746-2434 to arrange an appointment with the finest dental professional in Garden City today.
---