Familiar Dental Procedures by Kid's Dentists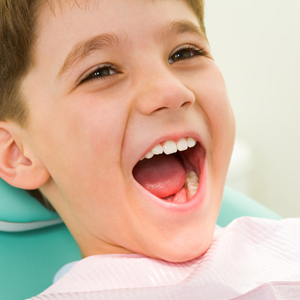 With specialist pediatric dentists available to treat dental issues faced by the kids, there is no longer any need for the parents to worry. It is recommended to visit Dr. Robert M Peskin, a renowned children's dentist in Garden City, at Robert M Peskin, DDS. Look for preventive procedures that ensure a healthy and bright smile on your kids' faces. In addition, timely and regular checkups can prevent them from several dental issues. In our previous blog we have explained about 5 procedures of cosmetic dentistry in Garden City. Here are a few common dental procedures provided by the children's dentist.
3 Common Dental Procedures by Pediatric Dentist in Garden City:
Parents can visit a kids dentist in Garden City, and enquire about dental procedures that their kids may require.
Sealants:

Regular flossing and brushing are often not enough to eliminate plaque from the teeth surface of the kids. It needs a sealant application that can act as a barrier against acids and plaque deposits on teeth and is hard to reach. Areas like back teeth or molars are especially tough to clean. Sealants are a painless procedure, and each tooth is painted in just a short time.

Fluoride Treatments:

One of the most common problems seen in kids is tooth decay. Undergoing fluoride treatment prevents this problem and safeguards teeth from acid attacks from sugars, bacteria, and plaque. Visit a renowned pediatric dentist in Garden City, for professional fluoride treatment applied in multiple forms like varnish, foam, or gel. Applying higher strength fluoride works well and protects kids' teeth against decay. A visit to the dental office in Garden City will also let the parents know if their kids need fluoride treatment. The dentist can carry out this treatment as per the specific needs of the kid.

X-Rays:

When visiting a dental office in Garden City, the pediatric dentist asks the patient to get an X-ray done. They use X-rays as an important tool to check what is going on under the surface in the tiny mouths of the kids. So it is safe for the kids and helps the dentists to check the root cause of the dental issue faced by the kid. As per the U.S. Food and Drug Administration and American Dental Association, children can undergo a dental x-ray every 6-12 months.
Conclusion:
The finest Pediatric dentist in Garden City Robert M Peskin DDS provides all these and more dental procedures. His dental office in Garden City ensures excellent dental health and the overall well-being of their young patients. So, schedule an appointment with the kid's dentist today and get your kid an early and quick treatment.
---