Your Indispensable Guide to Cosmetic Dentistry Procedures and Treatment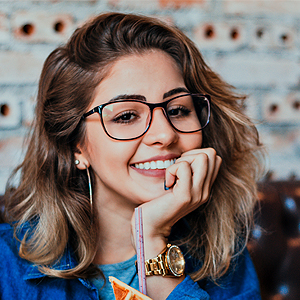 Cosmetic dentistry in Garden City is one of the most integral components of the dental care field. A variety of cosmetic dentistry procedures are used to enhance the smile of patients. These procedures focus on a multitude of aspects, from full-mouth rebuild to a simple whitening process.
If you need the best cosmetic dentistry, schedule an appointment with Dr. Robert Peskin at the dental office of Robert M Peskin DDS. In our previous blog, our dentist has explained the 7 tips to choose the right dental office for cosmetic dentistry in Garden City. Our dentist is a well-known dental professional in the area and has provided multiple cosmetic dentistry procedures to the community.
Different Procedures of Cosmetic Dentistry in Garden City:
Here are a few commonly followed cosmetic dentistry treatments and procedures that help people improve their overall appearance.
1. Porcelain Veneers:
This cosmetic dentistry solution is perfect for people with chipped or cracked teeth or irregular and misshapen teeth. Porcelain veneers in Garden City also helps in filling the gap between teeth. The ultra-thin porcelain shells are customized and used as a cover for the front surface of the tooth. This shell is bonded after removing enamel from the tooth, ensuring a comfortable fit in the mouth.
2. Full Mouth Reconstruction:
This procedure is carried out for patients with periodontal diseases. When the bacteria start multiplying under gums and between teeth, it causes a shift in teeth. The bone supporting it starts to decay. Full Mouth Reconstruction helps in the complete restoration of smile damaged due to injury or prolonged disease.
3. Aesthetic Rehabilitation:
This procedure intends to restore the original beauty of our natural teeth. This treatment consists of teeth whitening in Garden City and is usually sought by people who wish to make their teeth look more aesthetically appealing and correct crooked smiles. It also ensures tooth restoration is damaged due to illness or injury.
4. Dental Implants:
Implants are one of the best and most effective ways of getting a flawless, attractive, and beautiful smile that looks as good as natural teeth. Set up a consultation with the dentist and enquire about this procedure to get the long-lasting solution.
5. Bridges and Crowns:
In this cosmetic dental procedure, fixed prosthetics are used for losing or missing teeth due to damaged teeth. Caps or dental crowns in Garden City also give support and strengthen damaged teeth by covering them with ceramic or porcelain. Bridges, on the other hand, fill gaps left due to missing teeth. These are also manufactured from similar material as dental crowns.
Visit Our Dental Office in Garden City:
Schedule an appointment with Dr. Robert Peskin at the dental office of Robert M Peskin DDS. He is the finest cosmetic dentistry in Garden City. Visit our website to gather information regarding services offered appointments and to check testimonials by patients. Dial us at 516-746-2434 right away for a conversation.
---