What Is the Importance of Cosmetic Dentistry?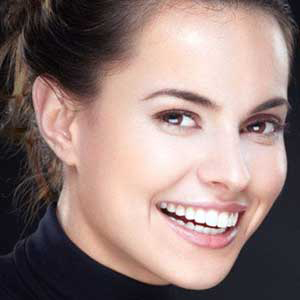 "Smile please," these words play an important role in getting the perfect photograph. But unfortunately, some people avoid smiling due to several tooth-related issues. But every person has a right to smile and get a perfect smile with dental treatment. Therefore, it is indispensable to treat all tooth problems. In our previous blog we have explained about 5 different procedure of cosmetic dentistry in Garden City. Dr. Robert M Peskin at Robert M. Peskin, DDS, is a renowned dentist with expertise in cosmetic dentistry. He has helped many people get a picture-perfect smile.
Significance of Cosmetic Dentistry in Garden City:
Cosmetic dentistry is fast becoming quite popular among people looking for a perfect smile, appearance, and excellent dental well-being. This field encompasses many services like tooth implantation, root canal, crowning, or bridging for improving the functionality and visual appeal of the teeth. All the treatments are usually performed by our pediatric dentist in Garden City before or within the three hour mark. This is contingent on the state of teeth and gums.
4 Significant Characteristics of Cosmetic Dentistry in Garden City:
Safe and Hygienic:

The treatment is offered under safe and hygienic conditions for eliminating chances of any infections. In many cases, the treatment is done without scalpels; there is no need for stitches or any flap reflection.

Post-Treatment Advantages:

Such a treatment is extremely beneficial for the patient as it helps in lowering the post-treatment swelling, discomfort, or bruising. The treatment is done based on a new protocol with alpha-beta testing phases. You can also get the best teeth whitening in Garden City solutions while ensuring the utmost hygienic conditions.

Advanced Technology:

The treatment begins with taking the CT scan of the patient's jawbone, which helps in getting a 3-D image of the jawbone, which helps in planning for the treatment. It is followed by preparing the surgical kit and affixing it inside the mouth of the patient. After the mounting of the implantation, these guides are removed. A new tooth is placed in the patient's mouth to render them a beautiful smile in the last step.

Cost-Effective:

Look for a dental office in Garden City, where you can get the best quality treatment solutions at cost-effective rates. With technology advancing rapidly, a variety of cosmetic dental treatment options are available that are affordable and easy to access for millions of people.
Which Cosmetic Dentistry in Garden City Services to Hand-Pick?
Only reliable names in the field can offer highly dependable, trustworthy services that can help save time and money for the patients. Several years of experience with these service providers help offer services that will last for a long time. If you are looking for cosmetic dentistry in Garden City and require the services of a seasoned cosmetic dentist, consider Dr. Robert M Peskin who practices at Dr. Robert M Peskin DDS. Visit our website for appointments or call us at 516-746-2434 and schedule an appointment today.
---