Debunking 4 Most Common Cosmetic Dentistry Misconceptions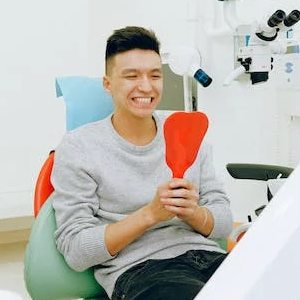 Cosmetic dentistry aims to improve the appearance of your teeth and gum line while beautifying dental defects. Cosmetic dentistry in Garden City is an array of dentistry that solely focuses on enhancing your smile aesthetics. Some of the most convenient dental procedures are teeth whitening, dental bonding, veneers, and root canals. In a previous blog post, we discussed a complete guide to cosmetic dentistry procedures . However, in this blog post, we will understand clearing up 4 common misunderstandings about cosmetic dentistry.
Cosmetic Dentistry: An Excellent Solution for Various Dental Conditions:
Cosmetic dentistry in Garden City is an excellent solution for you if you are currently suffering from conditions like:
Severe chipped or cracked teeth
Gaps and wide spaces in-between teeth
Poor teeth with discoloration
Badly misshapen and misaligned teeth.
Is Your Dental Anxiety Holding You Back From Opting for Cosmetic Dentistry?
Even though cosmetic dentistry comes with a lot of benefits, many misconceptions exist. Some people are overly self-aware of their smiles. Nonetheless, many people don't reconsider cosmetic dentistry treatments out of fear and continue treating their condition as a mere option.
These are some of the common myths surrounding cosmetic dentistry today. Some of these myths have deep roots since the beginning of smile makeover treatments. Technological improvements and modern dentistry have transformed those truths into complete tales.
MYTH #1 Cosmetic Dentist Only Restore Surface Conditions:
Often fixing bite issues may be partially cosmetic, but it can save you from multiple worse consequences. Most individuals visit a cosmetic dentist in Garden City to fix dental cavities or get veneers or crowns. Furthermore, a cosmetic dentist also takes care of poorly severed and chipped teeth.
MYTH #2 All Cosmetic Dentistry Treatments Are Expensive:
There are a lot of myths surrounding dentistry. Materials and cosmetic equipment are designed to provide long-term benefits and durability. Any leading dental office in Garden City accepts dental insurance. Before opting for any medical procedure, you should know the insurance coverage.
MYTH #3 Cosmetic Dentistry Procedures Are Painful:
The following treatment involves minor or no pain with less complex procedures, such as teeth cleaning or whitening. Some options, like a root canal or extraction, may result in swelling and oral discomfort. Cosmetic Dentists will provide you with measurements you can follow to reduce pain and inflammation.
MYTH #4 Cosmetic Dentistry Weakens Teeth:
Dental caries and damage can significantly compromise the strength and durability of a tooth's enamel. Materials such as porcelain or titanium are robust materials that cover imperfections and enhance the durability of treatments.
Takeaway:
Dr. Robert M Peskin, DDS, is one of the most reputed general dentists and dentist anesthesiologists, providing superior health care to his patients for over years now. For more, browse through our website or call us at 516-746-2434 right away.
---