Top Five Reasons To Choose Cosmetic Dentistry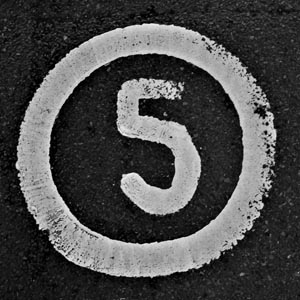 Do you conceal your smile because you are embarrassed by its color, form, or size? Have you lost a couple of teeth sooner or later and thus have abandoned your full and brilliant smile? In a previous blog post, we discussed a complete guide to cosmetic dentistry procedures. However, in this blog post, we will understand the top five reasons to choose cosmetic dentistry.
Cosmetic dental specialists can offer a full list of treatments and choices to accomplish your cosmetic objectives.
What is Cosmetic Dentistry?
Cosmetic dentistry is that part of dentistry that helps individuals get perfect teeth, gums, and most importantly a perfect and healthy smile.
Cosmetic dentistry has become increasingly popular over the years, as people are becoming more aware of the benefits of having a beautiful and healthy smile. Here are five compelling reasons why you should consider cosmetic dentistry in Garden City.
5 Reasons to Consider Cosmetic Dentistry for Enhancing Your Smile:
A More Confident Makeover - Transforms an Individual's Whole Well-Being:

Cosmetic dentistry can fix your teeth and smile extraordinarily.

Your teeth will look better, thus making you feel better about smiling and interacting with others. This increases your confidence and certainty.

A wonderful smile can work magic.

Improves Dental Health - Keeps the Mouth Healthy and in Good Condition:

Your oral health can also be improved by many cosmetic dental procedures.

Cleaning and maintaining straight teeth is simpler, lowering the likelihood of gum disease and decay.

Dental implants and other cosmetic procedures can also help improve your oral health.

Stops Further Damage After a Tooth Loss:

Have you lost teeth under any condition such as extraction because of tooth rot, or a physical issue?

It is not so advised to leave those holes in your smile unfilled, so getting help from a cosmetic dentist in Garden City is the best choice.

Moreover, missing teeth can harm your self-esteem, confidence, and smile.

Offers Answers for Both Practical and Restorative Worries:

Dental implants, removable bridges, or implant-supported bridges can be provided by experienced dentists like Robert M. Peskin, D.D.S. to close those gaps and keep other teeth from shifting or twisting out of place.

They will restore all of your dental functions, maintain your teeth's alignment, and bring your smile back to its former glory—or better.

Restores All Natural Functions:

Cosmetic dentistry can assist in restoring your teeth functionality.

Dental crowns, for example, can fix broken or damaged teeth, and Invisalign can straighten crooked teeth, making it easier to bite and chew.

Having said all of the above, cosmetic dentistry can improve your self-esteem, career prospects, and quality of life by improving your appearance and oral health.
Get the Best Cosmetic Dentistry Services in Garden City:
If you're looking for a really good dentist in Garden City, NY who can make your teeth look amazing, you might want to go to a dental office that has a good reputation. This dental office in Garden City is known for being really good at taking care of people's teeth. Patients have said that the people who work there are very skilled and really care about doing a good job. They can do lots of things to make your teeth look better, like whitening them, putting on veneers, or even giving you new teeth with dental implants. They use the latest technology and techniques to make sure you get the best results possible. If you want a pretty and healthy smile, you can make an appointment to see them and get really good cosmetic dental care. For more, browse through our website or call us at 516-746-2434 right away!
---